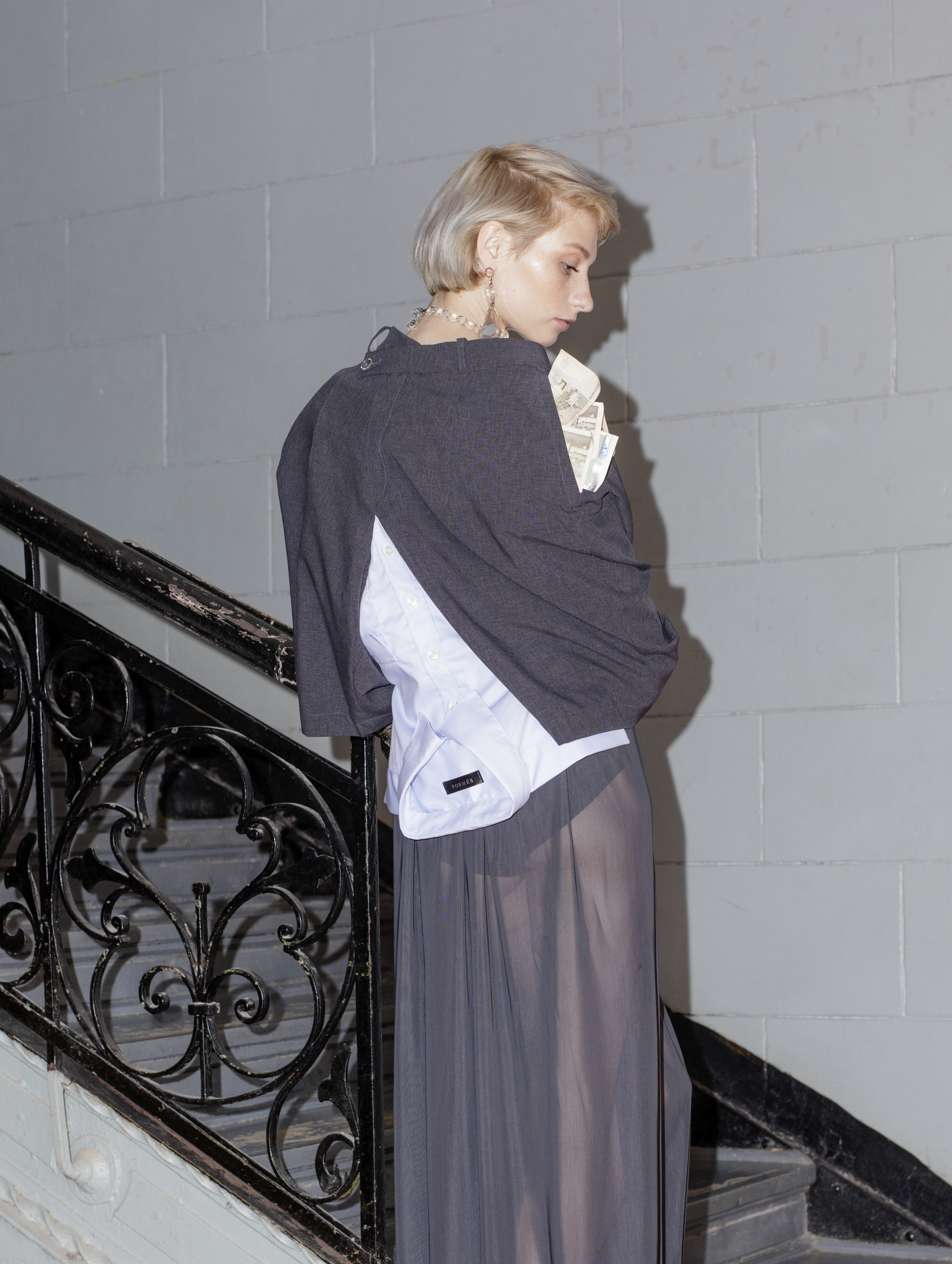 MONEY BLAZER
Charcoal & Krones


11TBL02C9
An elaborated blazer, constructed from the men trousers and a shirt, feauturing Estonian Krones and a brand logo belt.
Unique item from the upcycling line.
Signature assymetric style.



Materials:
67%Wool
Nylon belt



, 33% Poliamid / 75% Cotton, 25% Linen

Care:
Dry clean only




The item is available for preorder.




NOTE THAT

This garment have been created by upcycling carefully selected existing products and Post-Soviet relics. By upcycling we create extraordinary one of a kind garments starting from ordinary objects, celebrating the story behind each of them. Please consider that as a result of this process, no products are identical and may have minor imperfections as well as characteristics of the original materials.