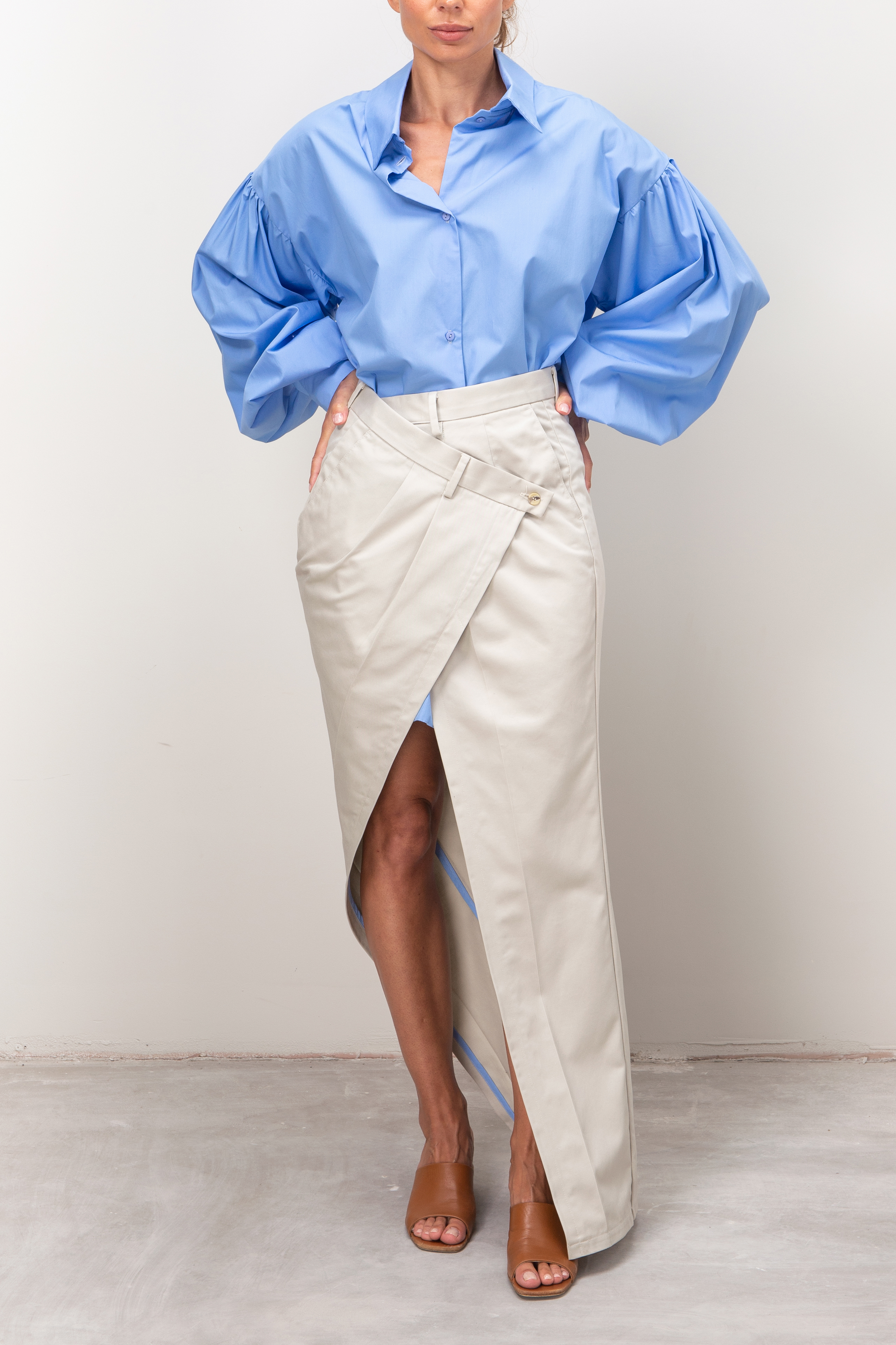 MEN'S TROUSERS SKIRT
Cream Cotton


21TSK02CL
Various lengths skirt made of men's trousers
with natural buttons.
Unique item from the upcycling line, made from a pair of men's trousers. Various lenghts: mini at front, maxi at the back Signature assymetric style. Natural buttons.

Materials:
90% Cotton, 10% Poliamid
Care:
The item is available for preorder.
NOTE THAT
This garment have been created by upcycling carefully selected existing products and Post-Soviet relics. By upcycling we create extraordinary one of a kind garments starting from ordinary objects, celebrating the story behind each of them. Please consider that as a result of this process, no products are identical and may have minor imperfections as well as characteristics of the original materials.