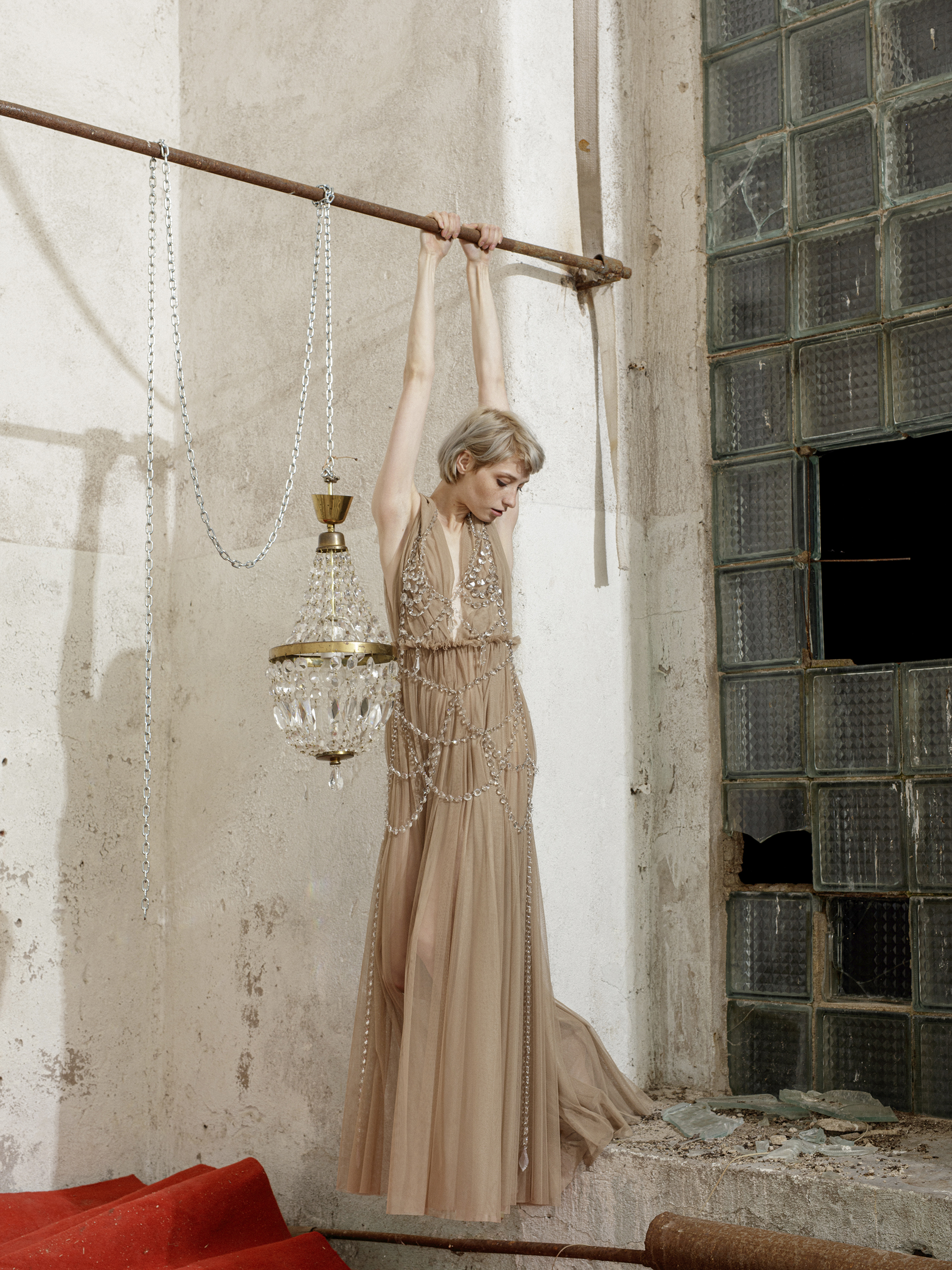 CRYSTAL HARNESS DRESS
Chandelier Crystals
12CHD17T0
Accessorie body piece made of the chandelier crystals.
Unique item from the upcycling line, made of the upcycled cut glass crystal pieces from the vintage Soviet chandeliers. Handmade.


Materials:
Cut glass crystals, Metal



The item is available for preorder.




NOTE THAT

This garment have been created by upcycling carefully selected existing products and Post-Soviet relics. By upcycling we create extraordinary one of a kind garments starting from ordinary objects, celebrating the story behind each of them. Please consider that as a result of this process, no products are identical and may have minor imperfections as well as characteristics of the original materials.